Server Management Workflow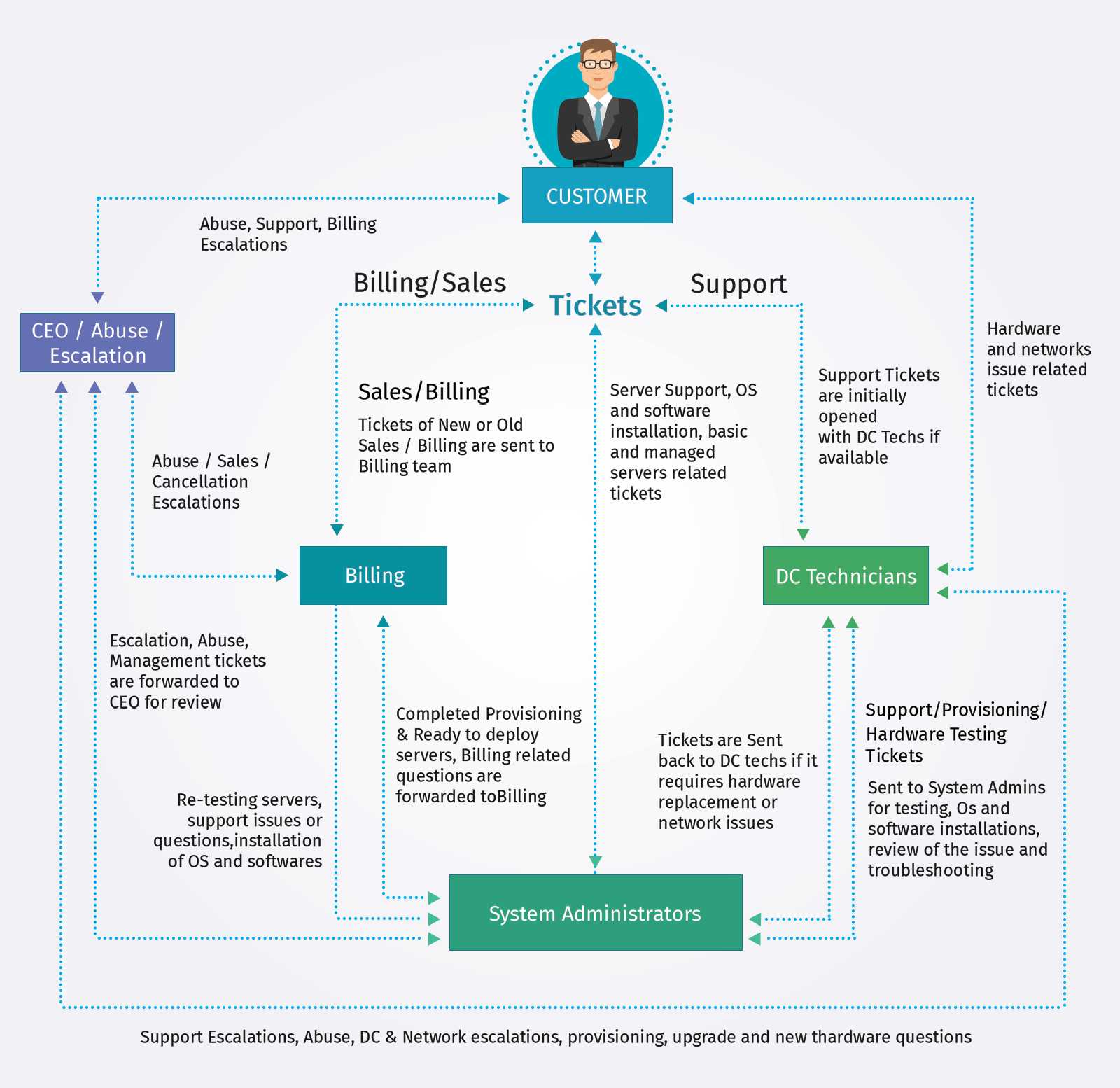 White Label Server Management Offerings
Ensures all storage and computing resources are fit-for purposes across their lifecycle.
Provides highly skilled workforce for troubleshooting and end-to-end support and manage unmatched reliability, availability, and uptime.
NETWORK AND COMMUNICATION
Keep networks at business speed, provided with an increased load of rich media communications.
Audit Data Center and provide recommendations to optimize and virtualize servers running.
MANAGED APPLICATION STORAGE
Provide complete enterprise storage service that delivers key business functionality including backup and restores.
IDENTITY, SECURITY AND RISK MANAGEMENT
Help to achieve secure and uninterrupted business operations through extended secure integrated physical and digital environments.
The fully integrated support team is proficient in the latest technologies ensuring seamless migrations and end-to-end business continuity.
SERVER MANAGEMENT SERVICES
Support of virtual and physical environments on various hardware platforms with fully integrated automated systems management tools.
Manage databases and data across all application touchpoints seamlessly.
BACKUP AND STORAGE ADMINISTRATION
Delivers end-to-end storage solution for all enterprise needs and remedies for unprecedented reliability and data security.