Ensuring Software Quality Through DevOps
---
Allianz has successfully embraced the concept of DevOps to accelerate application delivery and enhance operational efficiency. By incorporating best DevOps practices we are keen on establishing close collaboration between the IT operations team and the software engineering teams. We thrive on fulfilling the requirement of our clients by delivering high-quality software-based services. Our DevOps service offerings encompass all aspects of the software development life cycle including build, deploy, testing and configuration management with modern software delivery practices.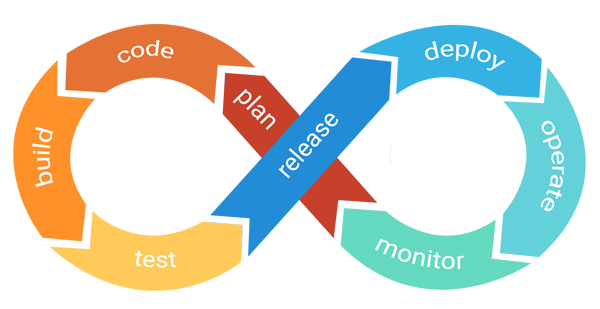 Faster Deployment
---
In today's competitive business world, businesses have to keep pace with dynamic trends. Hence, the need for businesses to upgrade and modernize their applications has considerably increased. By leveraging the latest technological stack, we transform legacy applications into modern platforms to deliver increased performance, agility, security and reliability. With proven expertise and integrated technical services, we customize your application to fit your unique business requirements.
Monitoring
---
DevOps monitoring involves continuous monitoring of system performance and security. This supports your business growth strategy by enhancing user engagement with a reliable, high-performing product.
Why Allianz As DevOps Service Provider?
---
Technically expertise in making your business stand out among the competitors
Healthy DevOps culture with faster turnarounds and improved productivity
Minimized operating costs due to highly optimized processes and utilization of resources efficiently
Reduced risk of security issues through automation and continuous monitoring
Guaranteed faster time-to-market and better ROI