In the present tech-savvy world, sophisticated applications and solutions are crucial for a business to survive and stand-out among the competitors. As a leading application development services provider, Allianz aids businesses to drive digital transformation by building scalable and performance-driven mobile and web applications. We possess extensive experience in creating high-performing, feature-packed applications that enhance the business productivity and ROI of our clients. We offer end-to-end application services that include Application Development, Application Maintenance and Application Modernization services.
Top-notch application development services provider with an aim to build highly customizable, scalable and extensible web and mobile applications.
Application Development
Our Full-Cycle Application Development Process
---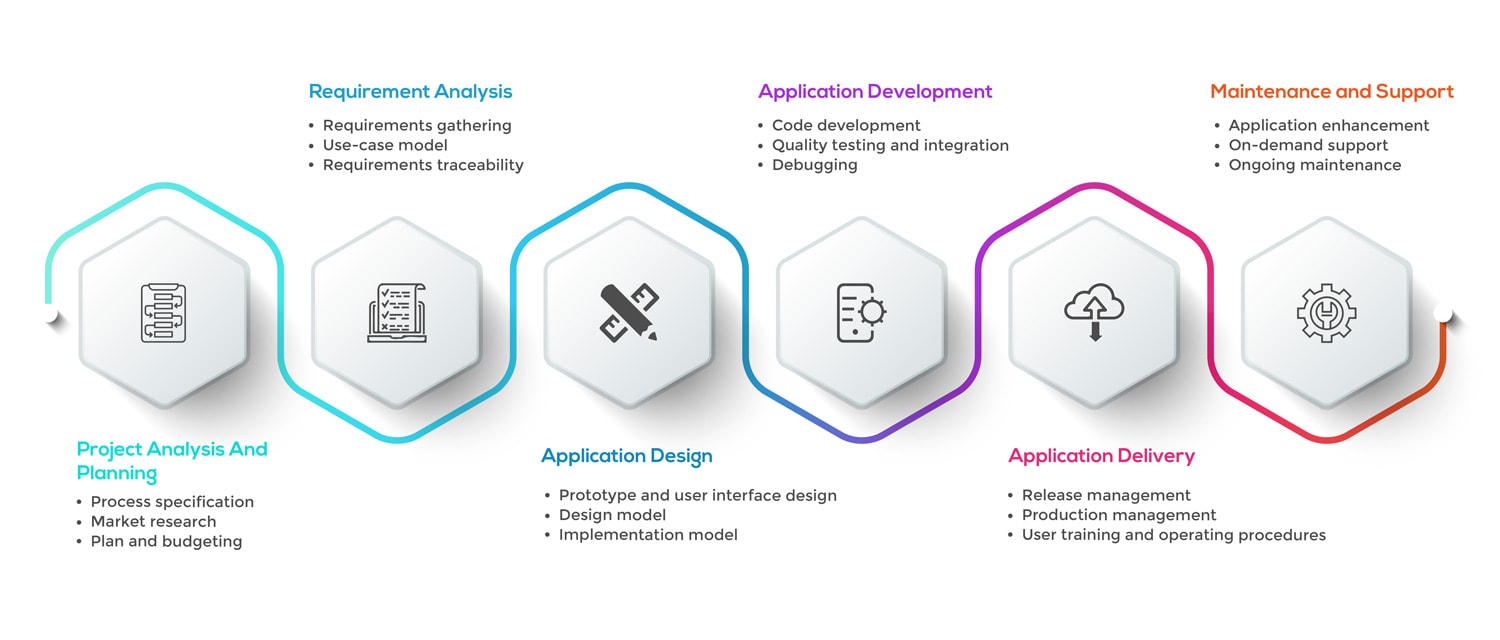 The rapidly changing market trends drive the organization to keep up their applications cater to changing business requirements. Allianz's application maintenance services enable client businesses to maintain mission-critical IT applications with consistent service levels.
Application Maintenance
Our experts perform a thorough analysis of the client's business and quickly develop customized maintenance solutions to gain competitive advantage and to enhance operational agility. With exceptional expertise in handling multiple projects, we consistently meet client demands by adhering to the highest levels of security and business standards.
What do our application maintenance services offer?
---
The customized approach according to your business goals and requirements
Production and functional support to enhance application quality and to maintain consistent service levels
Improvements planning and root cause analysis
Prompt technical support and immediate issue resolution
Increased ROI and business continuity
Allianz empowers your business with application modernization services that mitigate unnecessary operation costs, risks and technological redundancy
Application Modernization
In today's competitive business world, businesses have to keep pace with dynamic trends. Hence, the need for businesses to upgrade and modernize their applications has considerably increased. By leveraging the latest technological stack, we transform legacy applications into modern platforms to deliver increased performance, agility, security and reliability. With proven expertise and integrated technical services, we customize your application to fit your unique business requirements.
Our application modernization services
---
Allianz's specialized application modernization services help your businesses to reach desired transformation goals
Integration of modern technologies including AI and ML
Platform and resource upgradations to adopt new technologies
Cosmetic changes to enhance the user interface
Re-structuring applications with improved functionalities
Source code wrapping to replace existing subsystems