SaaS offers the software that the organizations can use over the cloud while Managed Services provide hands-on maintenance, expertise, and support. MSP's power up business operations and you can relax, assuring your critical business data and infrastructure are in expert hands. A fully managed service is a perfect fit to address the futuristic needs of an organization in terms of technology, handling IT issues, maintaining and monitoring the network, etc.
Even though SaaS brings forth a host of benefits, managing the infrastructure, security, and operations is a tedious task that can distract organizations from achieving their core business objectives. Allianz extends solutions for the businesses that encounter these challenges by offering 24/7 SaaS Managed Services. Whatever use cases your business adopt, our services scale with your business applications both in terms of infrastructure and technology by running on a current, constantly evolving technology stack. We ensure to make you benefit the most of your SaaS investment by deploying best practices that impart unparalleled operational insights.
SaaS Managed Services Packages
---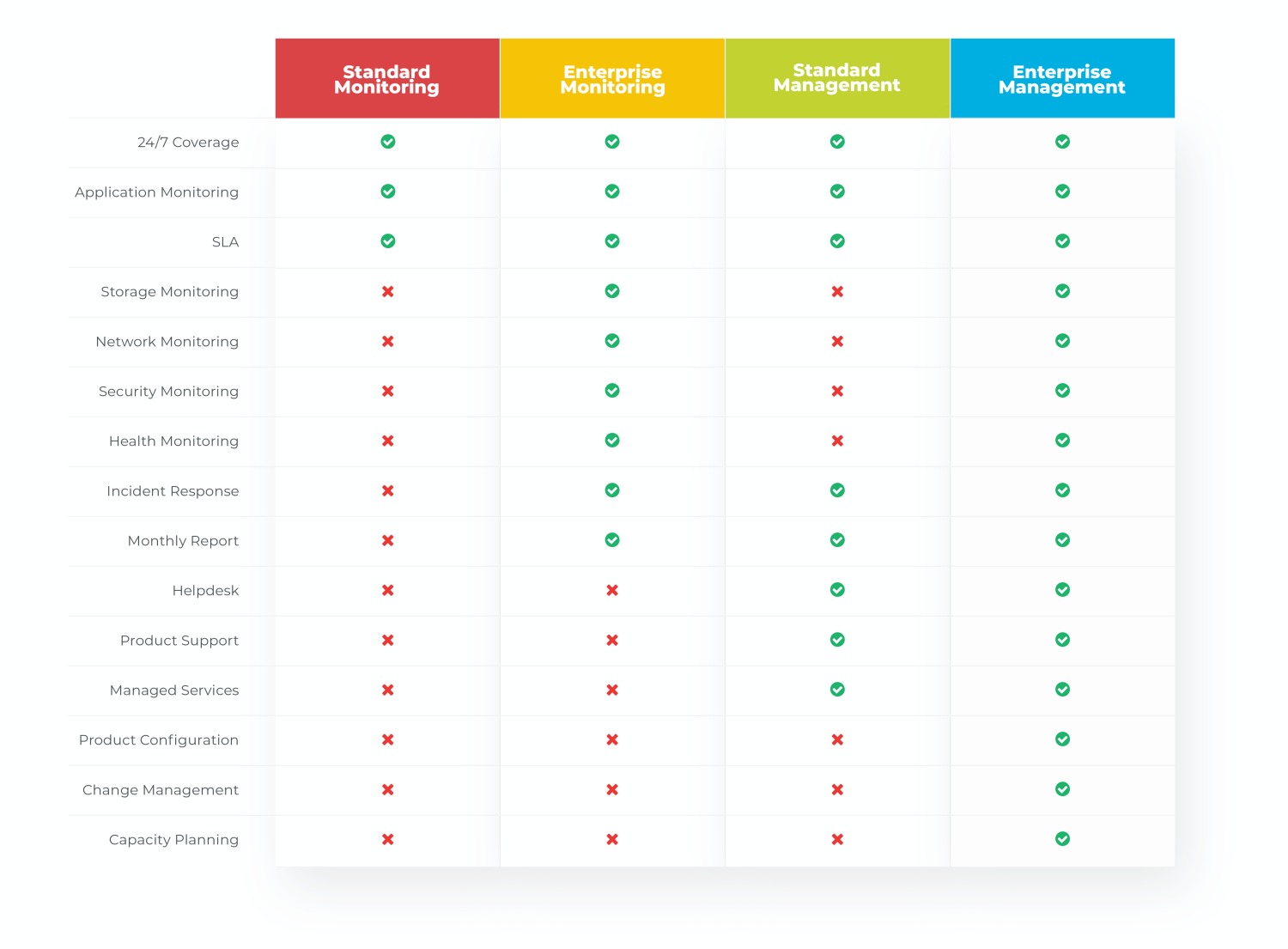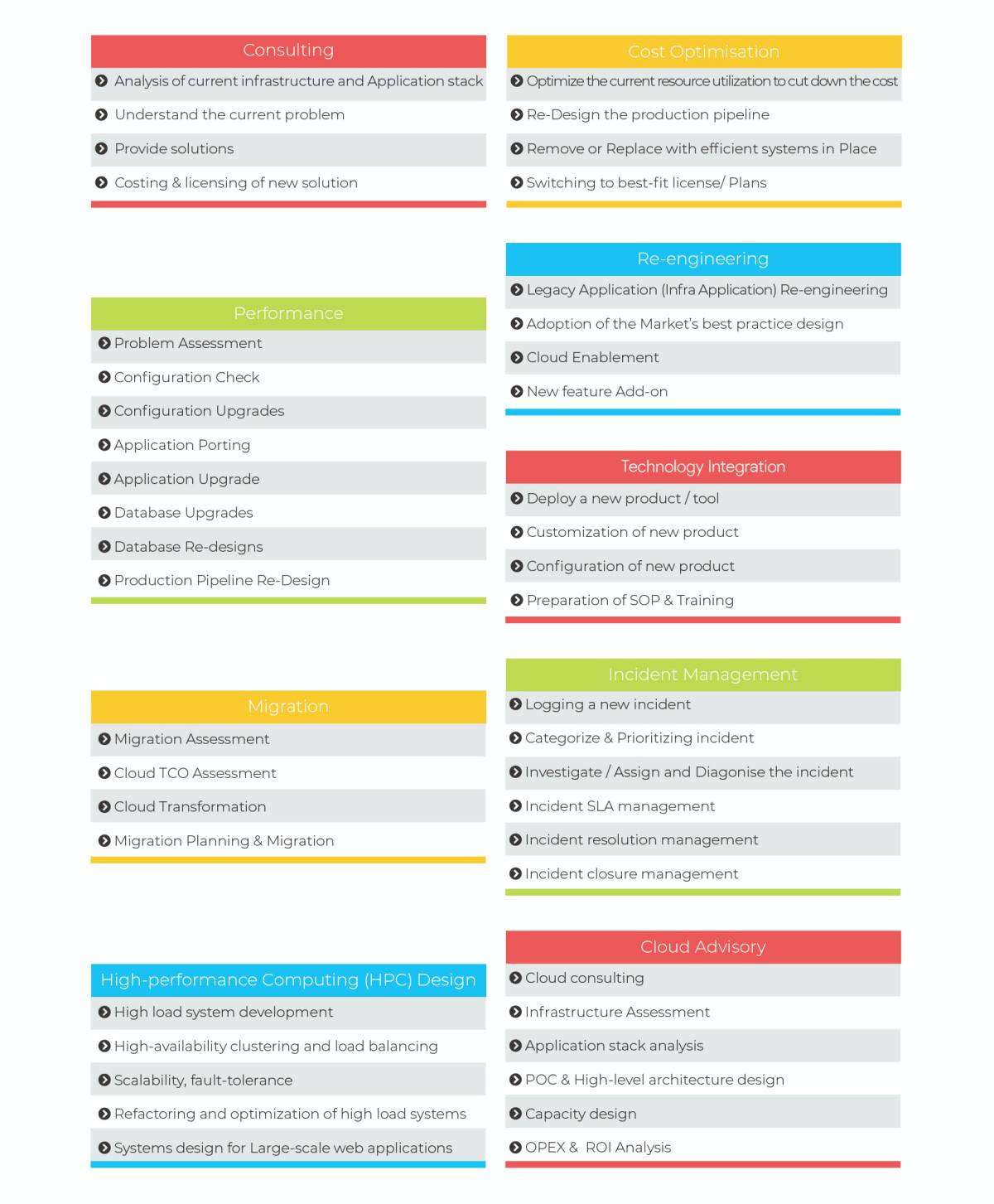 Single point-of-contact
Allianz acts as a single point-of-contact and hence you can avail a range of managed services for SaaS applications under one roof.
Performance Optimization
We offer a one-stop-solution for all your SaaS management needs right from monitoring, performance optimization, log management, system updates, technology integration, monitoring and alerting, creation of reports, dashboards, and so forth.
Upgrades and patch management
Patch Management shrinks the vulnerability of cyber attacks and also optimizes the system performance by allowing you to manually approve, deny patches or to automate the entire process.
Infrastructure optimization
We configure, monitor, manage, automate, and secure your cloud infrastructure for the smooth running of your IT operations at an optimal cost.
Managed Security
We constantly monitor potential threats, escalate security incidents, tune security rules, upgrades to enrich a secured environment.
Advanced Migration Services
Our advanced migration services enable your business-critical applications and existing infrastructure to move to the cloud seamlessly.
Incident Management
We aim in restoring the interrupted services to the customers as quickly as possible through a smooth restoration process.
Consulting
We suggest solutions that best fit your business and our consulting services help you to meet the growing demands of the business.
Re-engineering
Our application re-engineering reforms the performance of existing applications to make them more stable, flexible, robust, and user-friendly, etc
High-Performance Computing
Leveraging recent advances in computing, networking, and storage technologies we enable high-performance computing.
Our technical experts stay abreast of the latest technology and adopt best practices to render you a high-performing, secured environment.