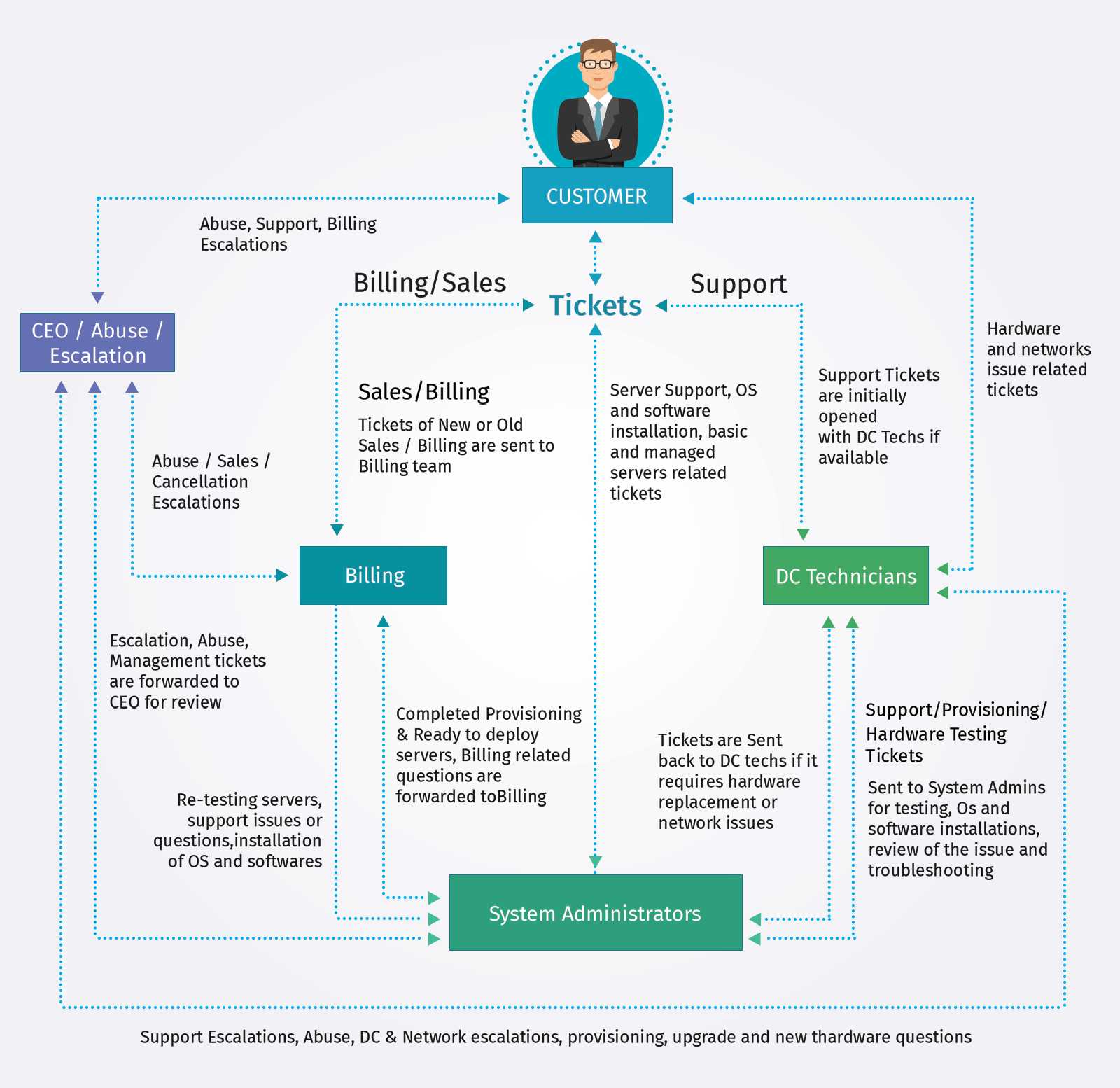 Our outsourced web hosting support includes 24/7 white label proactive support, comprehensive monitoring, reporting, operating system patch monitoring, alerting and installation services.
Web Hosting Support
Delivers simplicity and automation to streamline help desk ticketing and IT asset management. Get benefited by built-in knowledge base, IT change control, SLA alerting, performance reporting and customer surveys.
Centralize. Streamline. Automate.
Helpdesk Management