White Paper : Cloud Migration & Deployment
As your cloud migration partner, we help you answer relevant inquiries and ensure seam-less migration of your business to a cloud-based environment by maximizing the value and miti-gating the risks. Before plunging into action, our cloud consultants will work with you to have a clear under-standing of your requirements.
The way the businesses manage their IT infrastructure has seen a major transformation with the evolution of the cloud. These days, most of the businesses have migrated to cloud, and few are yet to. Even though the majority of the businesses would like to take advantage of the cloud, but considering the difficulty of migrating the critical IT services and infrastructure to the cloud, they set back.
Allianz, being a top-notch cloud migration service provider can effectively tackle all the complexities associated with cloud migration with a structured, risk-mitigated approach. With deep expertise in cloud migration, we assist in moving infrastructure, business processes, data-bases and applications of an organization to cloud. Our team of cloud migration experts identify the areas of risk through end-to-end testing across various parameters and devise a solution to construct a future-proof infrastructure.
Allianz Migration Services
We offer a range of cloud migration services that are fast, cost-effective ensuring business continuity.
How Allianz Performs Cloud Migration?
---
Our cloud migration framework encompasses the following stages
Asses and Plan
---
Analysis of existing infrastructure
Accessing the complexities and risks involved
Determining a cloud service provider who is appropriate for your business
Determining tools and technology to improve existing environment
Design an architecture which includes fault tolerance and disaster recovery options
Setting Up Beta Environment
---
The beta environment of existing environment is set up
Fine tuning of applications using test database
Scalability testing
Migration Planning
---
Determine what, how and where it should be migrated
Planning the migration of business process, application and database in different phases
Estimation of time required for data migration
Notification of downtime if needed
Migration
---
Building of new automated process to streamline workloads
Non automated production environment set-up
Setting up data storage, fault tolerance and disaster recovery
Constant updation of configurations and DNS records
Prompt Monitoring And Support
---
Continuous monitoring to detect any anomalies in performance, response time, load etc
24×7 support to ensure flawless performance
Cloud Deployment Portfolio
---
Custom Scalable Web Deployment
---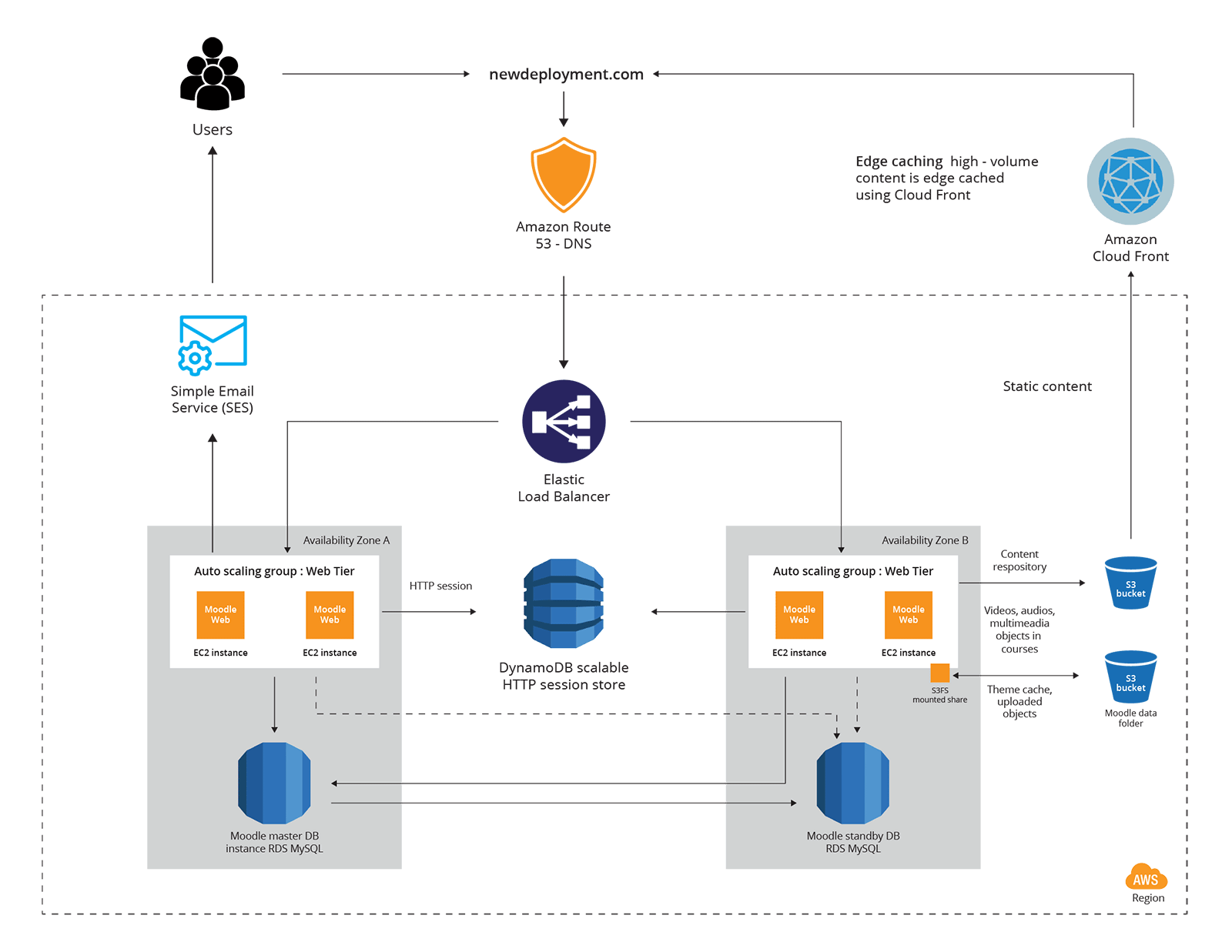 Automated Microsoft AD Deployment In AWS
---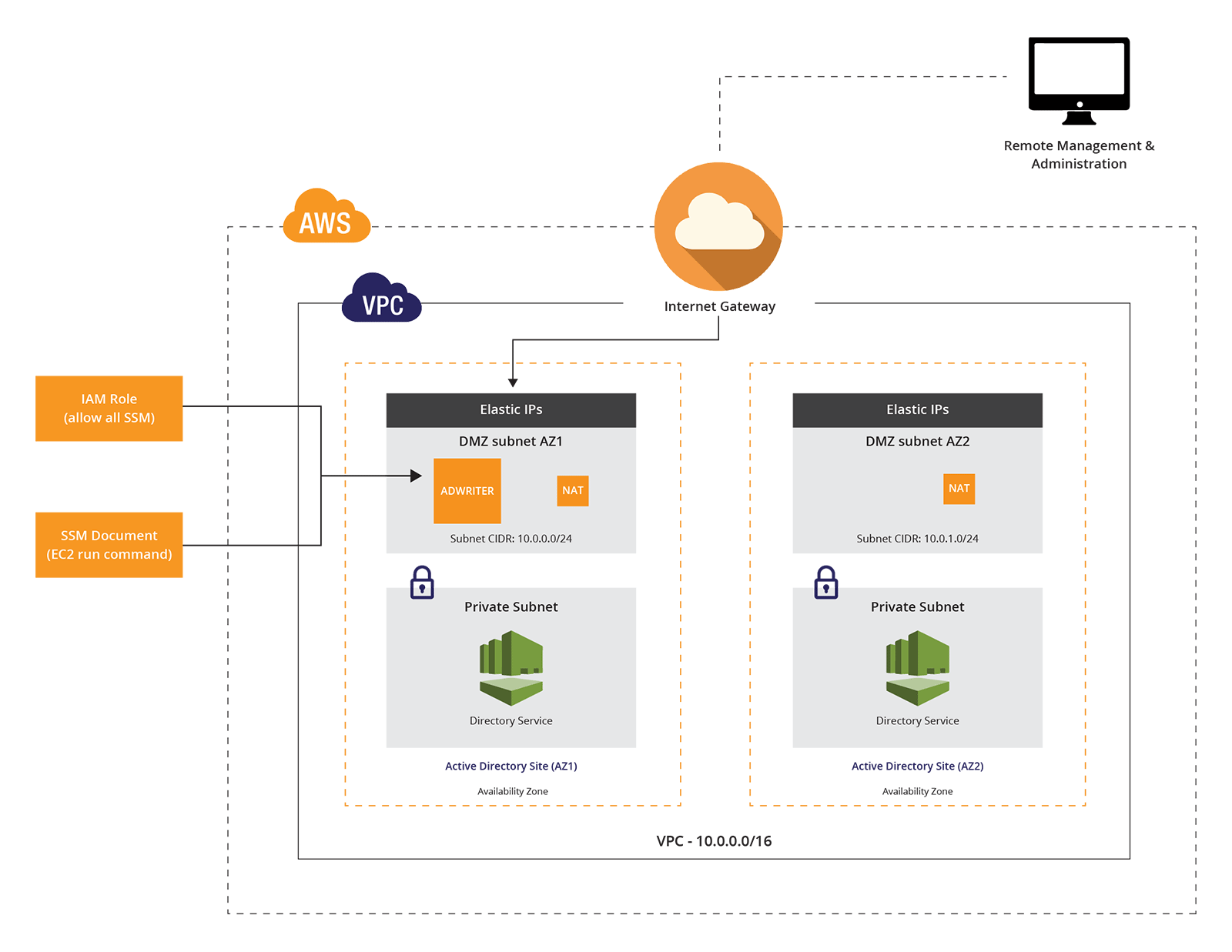 Central management environment – CI/CD Design & Deployment
---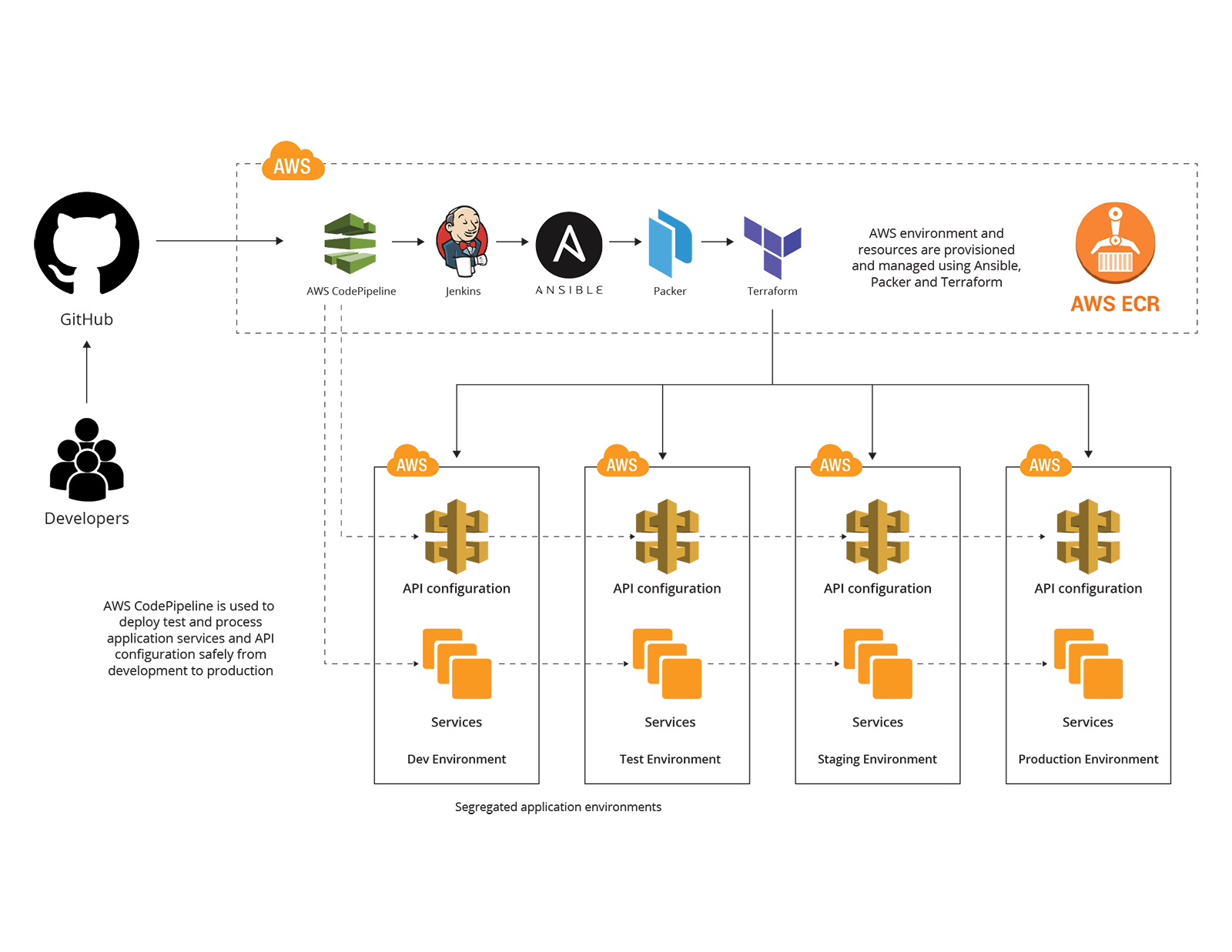 Custom Design and Automations
---
 Integration of Jenkins with SAAS Application
 Custom Integration of Ansible provisioning and Automation
 Custom Integration of Terraform IAC Module
 Custom AMI creation of SAAS Application