White Paper : SOC & State of Art SIEM Workflow
Through our experience in rendering man-aged SOC services, we have realized that each enterprise has its own unique security requirements and our service should be wholly customer-centric.
Entrepreneurs today realize that cyber threats are becoming more hostile than they have ever been. As hackers and malware turn out to be increasingly sophisticated, organizations are in need of advanced solutions right from protection, detection, prevention and remediation in the quickest and most effective ways. No enter-prise risk management is complete if it does not take measures to address the potential impact of cyber vulnerabilities. However, the advanced technologies and tools, the enterprises are adopting to guard the busi-ness against threats add to the expense and they struggle to handle the complexity of their security opera-tions. In order to achieve greater operational efficiencies, organizations have turned to seek assistance from SOC Managed Services providers.
SOC Project Scope
---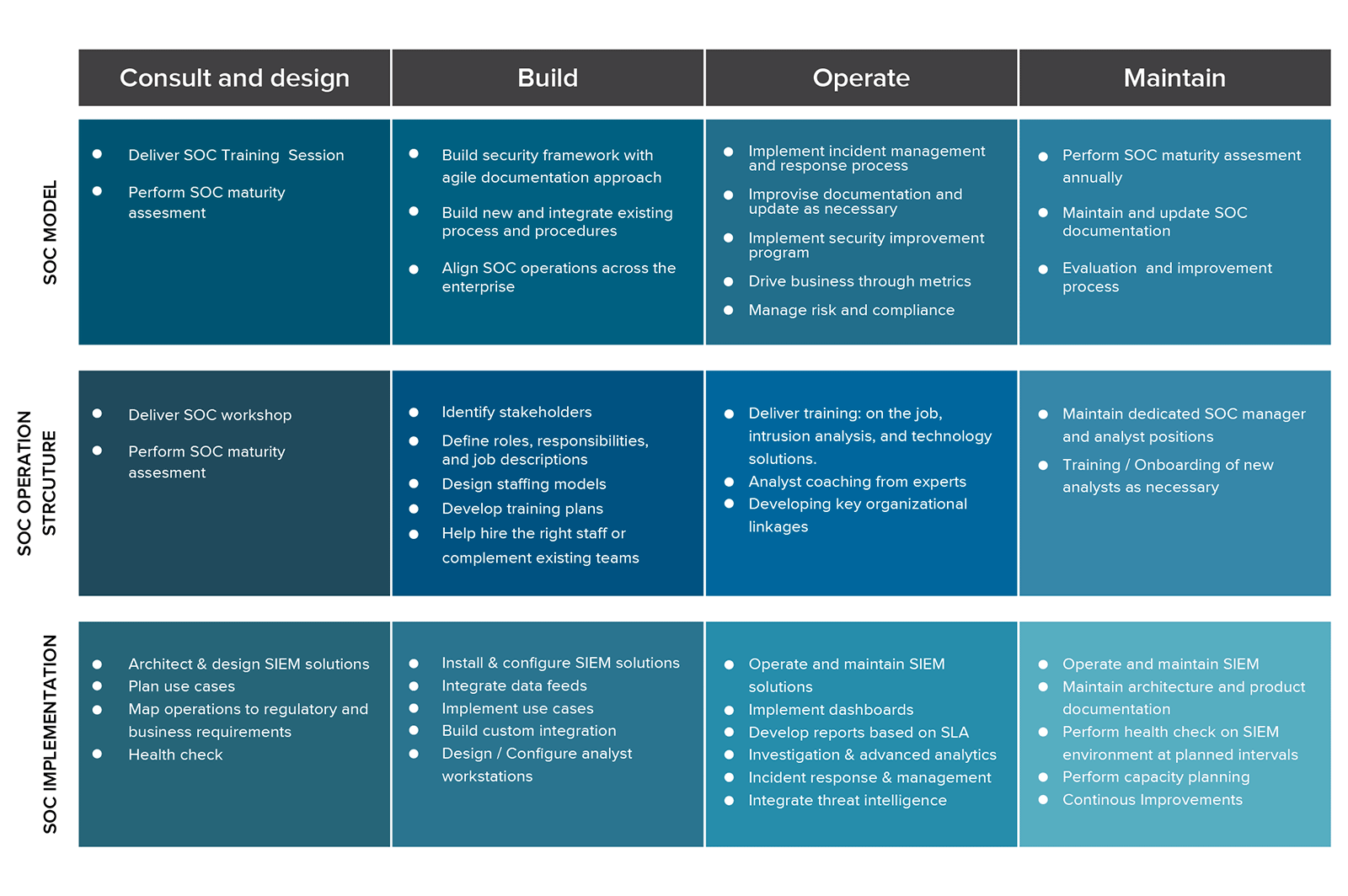 To counteract the new vulnerabilities and attacks encountered each day, Allianz's Managed SOC services encompass prevention, detection, and remediation. We formulate a cohesive and integrated approach to generate an in-depth view of security issues. Encompassing a team of skilled security and R&D specialists, we are always at the forefront when it comes to consistent performance and continuous availability within the ever-changing threat landscape. We ensure to improve your enterprise's risk posture by overcoming the security challenges and by reforming the operations for sustainable, long-term performance.
Our SOC Service Offerings
---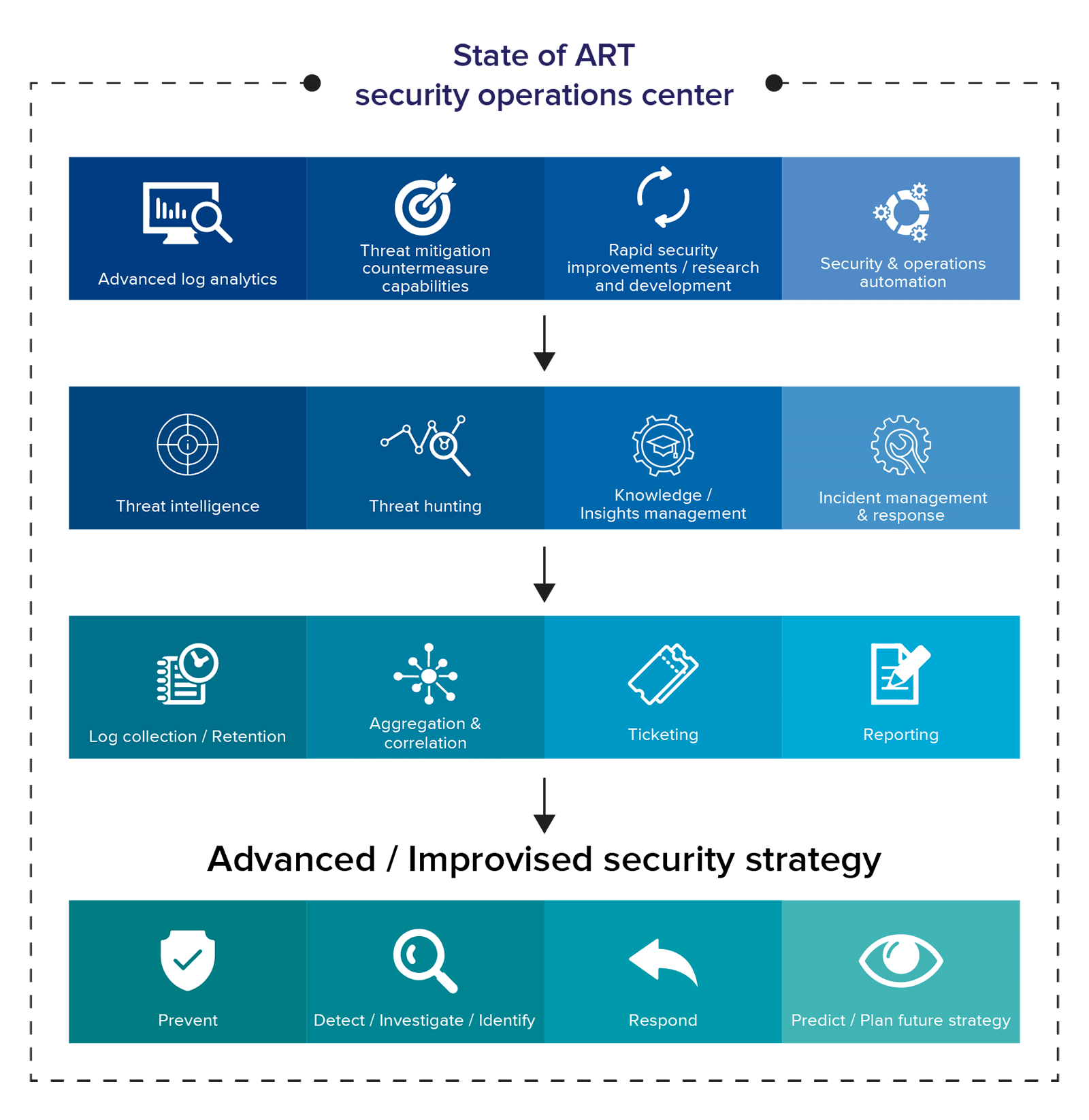 Take a look at our tailor-made solutions that protects your organization's security ecosystem.
Security Operations Workflow
---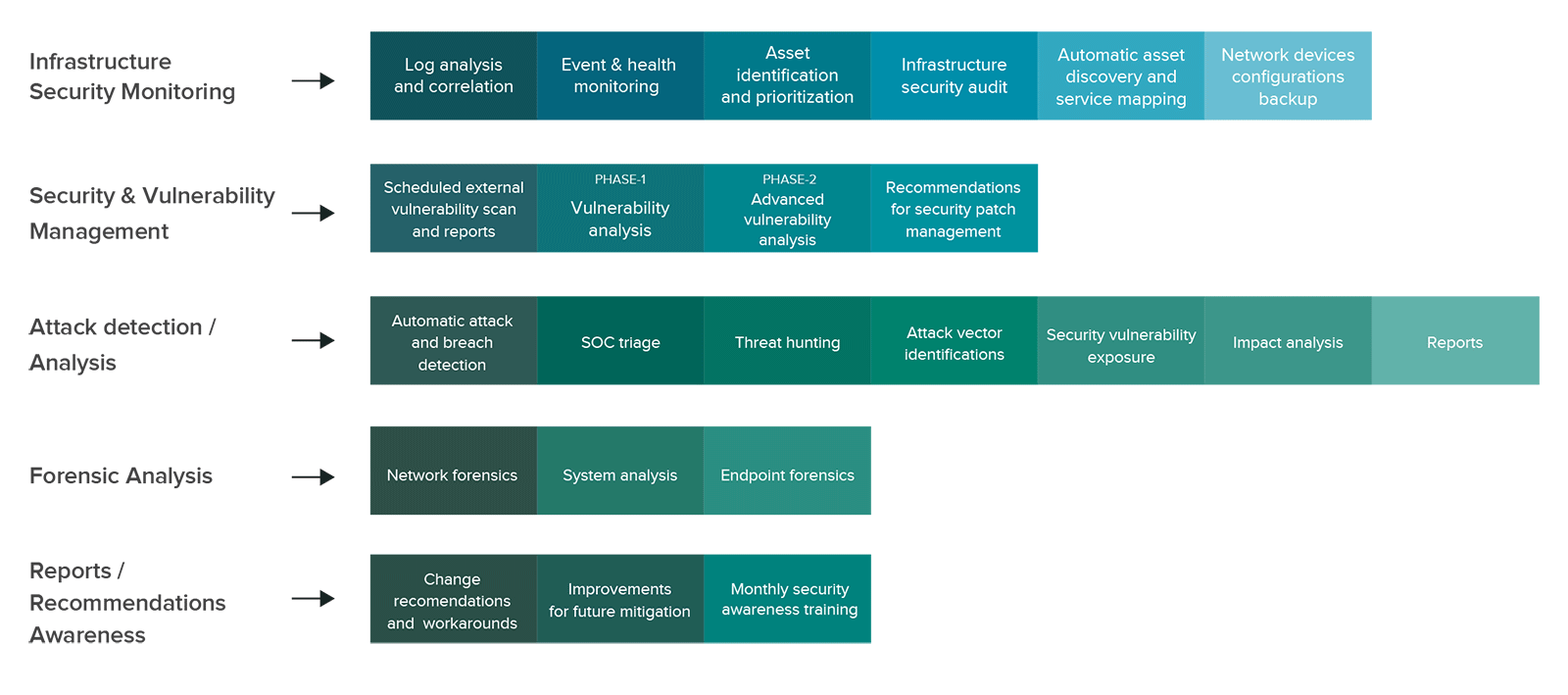 AlienVault On Premise Implementation
---
 Vulnerability Assessment and Remediation
 Managed Detection and Response (MDR)
 Threat and Malware Detection
 Log Management, Monitoring, and Archiving
 Managed SIEM or SIEM-as-a-Service
 Continuous Compliance Management
 Cloud Security Monitoring
AlienVault USM
---
 Asset Discovery
 Vulnerability Assessment
 Intrusion Detection (IDS)
 Cloud Security Monitoring (Azure and AWS log analyis)
 SaaS Monitoring (e.g., Office 365)
 Security Services Monitoring (e.g., Okta)
 Compliance-certified Log Management
 Compliance Reporting